Free download. Book file PDF easily for everyone and every device. You can download and read online Spring (Seasons of Magick Book 1) file PDF Book only if you are registered here. And also you can download or read online all Book PDF file that related with Spring (Seasons of Magick Book 1) book. Happy reading Spring (Seasons of Magick Book 1) Bookeveryone. Download file Free Book PDF Spring (Seasons of Magick Book 1) at Complete PDF Library. This Book have some digital formats such us :paperbook, ebook, kindle, epub, fb2 and another formats. Here is The CompletePDF Book Library. It's free to register here to get Book file PDF Spring (Seasons of Magick Book 1) Pocket Guide.
It is entirely thanks to her that I am able to sardine pack hundreds of distinct talks, cities and meetings per year into the schedule. Andrew and Tasha make it so that I can do more while simultaneously wasting less time. I have more time off while getting more work done. Thank you Andrew and Tasha. The Spring team are my friends.
I've been through a divorce and a some health issues over the years and the Spring team always looked after me. We started a new company together, Pivotal, which you may have heard IPO'd in April of earlier this year. I bought my first home in , and my second in , all thanks to the stability of working with the Spring team.
In short, they've helped me grow and exceed my ambitions.
22 Replies to "Earth-based Judaism 100 Series"
I tend to richochet between cities and countries in my never ending quest to bring Spring to the world, to meet developers where they are literally and metaphorically. This means I get confused about things at the oddest hours and days relative to most of the team, but they always try to help. When I occasionally fail, it's entirely my fault. When I succeed, it's a shared privilege and effort. The Spring team are the real heroes here. They deliver boss-sauce software and I, the messenger, collect the hugs.
I have grown with the Spring team, as a part of the Spring team, and I look forward to continuing to do so. And of course, my work is pointless if I'm just speaking into a vaacuum. It's only thanks to you, the ever indulgent community, that I've gotten any traction at all. Thanks for making this work the thing that I feel privileged to do, day in and day out. Thank you. I'm slowly getting used to iTerm and macOS, again. One of the first things I had to do, after installing Homebrew and iTerm, was figure out how to get normal navigation between words on the shell in iTerm.
Turns out there's a sane default now. I've been studying sound and I took some notes and I'd like to be able to find these readily so I figured i'll post them there. Hope you find these notes, disjointed thought they are, even a tiny bit useful. I just concluded a wonderful Devoxx FR where I was reunited with old friends and spoke to people about cloud native reactive Spring.
I did two workshops one at Devoxx FR, and another for Zenika, as a meetup, in the evening and then co-presented with Spring co-founder and my hero and freind Juergen Hoeller. It was a lot of fun and I want to thank all those that turned up! It was an honor! It was such a privelege to speak at ZenikaIT last night!
Look at this group still going strong at ! Great to see old friends like arungupta emmanuelbernard and springjuergen DevoxxFR pic. There, I'll co-present again with Juergen. I speak French so that helped in Paris and he speaks German that'll help in Mainz! It's a nice symmetry. We'll even have a bit more time to articulate our ideas - an hour!
Ostara: Rituals, Recipes & Lore for the Spring Equinox by Kerri Connor.
Elements, Quarters & Seasons.
Earth-based Judaism 100 Series?
Nakedella 5?
They announced that JavaDays Ukraine would soon join the Devoxx franchise and family as Devoxx Ukraine and Juergen and I have already been invited to speak there. I sure hope we can! Congratulations to the team. It looks like it's going to be an exciting adventure. There, again, Juergen and I will co-present on all things Reactive Spring. If you're there, don't miss this opportunity to meet Juergen Hoeller, one of the greats! On the 27th, I'll be presenting at a meetup in Vienna, Austria. This is exciting! I'll be co-presenting with the other Spring co-founder, Rod Johnson, in his native Australia!
Do not miss this! Then, it's off to Manchester, UK for a meetup on the 9th of May, Do you want to miss this? I think not! I'll also be speaking to customers there. These SpringOne Tour events sell out quick, so don't miss this one! Juergen and I will again be co-presenting there! Join us!
Ostara: Rituals, Recipes & Lore for the Spring Equinox
Needless to say, if you're in any of the regions in which I'm speaking I'd love to see you there and hear from you! I'm off to Atlanta, Indianapolis and Cincinnati this week! Then it's off to Indianapolis where I'll be doing the same talk on Thursday the 12th. Happy Easter, friends! There's so much good stuff happening in the neighborhood that one can't help but soak it all up. Today, April 1st, , is also I beleive! I talked about it a bit on Twitter as well. We at VMW heard rumors about a spinoff for a solid two years before officially launching pivotal.
And, of course, today is April Fool's Day, and so there were lots of good thing shappening out there in that wonderful world wide web, with the usual suspects - like Google - getting in on the action. I hope you'll join me and some of my friends; it's sure to be a blast! And, almost as if to ring in the new season with an extra jolt of caffeine, Java 10 was released today , as well! There's so much to enjoy one hardly knows where to get started!
So, I set about downloading the new JDK and got it installed on my local machine.
The Cambridge Companion to Mario Vargas Llosa (Cambridge Companions to Literature).
Tarrasch Formula.
Magick is a Science: Treat it that Way! – Llewellyn Unbound.
Seasons of Pleasure: Winter and Spring.
The Party Crasher.
I had to do so manually, though. I'm running Ubuntu This is fine. I then have to tell Ubuntu to prefer the new JDK, not the existing defaultjdk that was already installed. For me, this has been Java 8. I used the following commands to make it work:. Then I had to update the configuration for the alternatives available, telling Ubuntu to prefer the new java and javac be from the JDK 10 release.
This amounted to running sudo update-alternatives --config java and choosing the appropriate installation one of which is the release I manually installed above. I did the same thing again, substituting javac for java. I opened a new shell and ran java -version and javac -version to confirm everything had taken.
Looked good! At this point, Ubuntu believed I was running Java 10, but - as I would soon discover - little else did. I unzipped the project and then ran mvn clean package and got a number of errors complaining that JAXB was missing. Java 9 dropped support for the various types that used to be part of Java EE as those have since been moved to a separate foundation. So, we have to add the dependency back. Thankfully, the correct version is already managed for us by the Spring Boot starter parent so all that was required was adding the dependency:.
You would have had to add this dependency if you were using Java 9, too. I want to use Java 10, though, so I opened the pom. The Maven surefire plugin broke the build next; it was complaining about not being able to parse the version of the JDK. So far the experience seems to be alright, though I'm sad that I couldn't figure out how to get Lombok working. Here's hoping that gets sorted soon. If you have some other issue not addressed in this post, you might check the evolving Spring Boot with Java 9 Wiki page or this example and explainer from the good Dr.
Dave Syer. If you're trying to use Spring Boot with Java 9 modules Jigsaw then.. But if you must, Nicolas Frankel has a nice few posts that seemed helpful. Here's part one and here's part two. After my brief but wonderful visit to Dubai, I flew to Bengalaru, India, to speak at the legendary Agile India edition.
It was amazing. It was held in the beautiful Taj West End hotel, a resort in the middle of Bengalaru, historically called "the garden city. It seemed like every other person I spoke to knew, in some way, of Pivotal and our CEO and decades-long agile guru Rob Mee, and many even had great stories to share of their interactions with him and Pivotal or Pivotal Labs, part of Pivotal! It truly is a small, wonderful, agile world. I love India. So I paid for a visa for my partner Tammie and asked her to join me for this trip. She also had a wonderful time, and spent days exploring the city while I was at the show.
All in all, yet another amazing trip to India for which I'm eternally grateful and which I shall not soon forget. I left Sydney, Australia in a rush. I went from Sydney to Singapore and then from Singapore to Dubai. The journey took the better part of a day and I landed in Dubai late in the evening on Tuesday. I'd never been to Dubai so I confess I wasn't sure what to expect.
I couldn't find a clear picture of what the VISA requirements were for entering the country, either. So, a little nervously, I arrived, queued and talked to the immigration officer. It couldn't have been easier, or more modern. There were smart, face-detecting cameras. It was as if Apple or Tesla had designed an immigration system. I talked to the officer. He didn't ask me about business or tourism. Didn't ask much of anything, really. I don't think he even asked where I was staying.
It was so painless! And there I was, in this amazing country that looked like the computer-generated models of futuristic cities in science fiction movies or in advertising but that we hardly expect to experience first hand. It was awesome! What a country! It was modern, clean, bustling and shiny. And yuuuge! Words fail me when I talk about the structures. Skyscrapers everywhere! And, apparently a lot of them use the same contractor! Whatever it was, the results spoke for themselves. It was absolutely amazing. Obviously, when in Dubai, you must and can scarcely avoid!
The Burj Khalifa is not the only thing from the future you'll see in Dubai. The place is oozing future-tech. I spoke to some amazing groups there, as well. First up, the amazing combination of the Dubai DED and Emiratech - a leading technology and management consulting company in the Arab World. Great session and great hospitality!
Then, I went and spoke to the world-famous Emirates airlines, routinely ranked among the best airlines in the world. Turns out, they love Pivotal and Spring almost as much as the world loves their airline! Thank you emirates! It was fun speaking to you about reactive cloudnativejava cloudfoundry springcloud springboot - and thank you for the amazing gift! A great turnout for starbuxman at emirates Needless to say, I was even more grateful to be flying Emirates on my way to my next stop, India! I was packed, ready to go. I even got out of bed, took a hasty shower, and talked to my partner Tammie about the type of plane and we talked about her plans while I was gone.
I got to the breakfast bar and started eating, checking news and checking email. Several messages from my team's scheduler had come in, "Don't leave! The visit with [ridiculously large bank's name redacted] has been cancelled! Apparently, the UK was being deluged with a snow storm to rival all others. The airports were, as far as I know, still working, but the customer conference itself had decided to cancel the event, feeling I suspect a bit of worry that the snow would make travel an unmitigated disaster for the incoming speakers.
No problem! I didn't particularly want to be in that snow storm, anyway. So I called my travel agent and we moved things around. Things would be easier now. I could stay home another day, lazing in San Francisco. Tammie and I spent the requisite few hours in my condo's jacuzzi, of course, then visited some friends and soaked in the blue skies and comfortable weather.
It was a hard job but somebody had to do it. This extra day shaved off a bit of an onerous run from my travel agenda. If you haven't done that run before, it's a long trip! I was looking at some thirty hours of travel.
Let's Learn About the Four Seasons - Spring, Summer, Fall, and Winter - Science for Kids
It's equivalent to going a few hours further east than Chinia and then going like ten hours south beyond south east Asia like Singapore. As much as I would have liked the mileage, I don't need it that badly. I just passed the United 1K tier. United 1k is the top listed tier of travel. There is one more level above that, Global Services, which is invitation-only.
I have been invited for the last two years in a row. My point: I would've done the trip if there was a chance to serve the Spring community, but I'm not too sad that I didn't make it.. I say "how far? So, we fit the trip in a couple of weeks before the day. I was supposed to go from Glasgow to Dubai, with no trip to Sydney. Now, suddenly, the trip to Glasgow was out of the picture and I had more time to visit Sydney. The extra time gave me a bit of a buffer so I was able to get to Sydney early and meet some friends of the community.
It was massive. The whole country gets in on the action! It was heartening. Even Uber's map and Google map adapts to the route of the parade in the midddle of Syndey. Cher appeared and did a massive concert. The PM was tweeting about it and he was there to meet Cher. The spirit of the event spilled over into the costumes people wore even relatively far away from the main event parade route.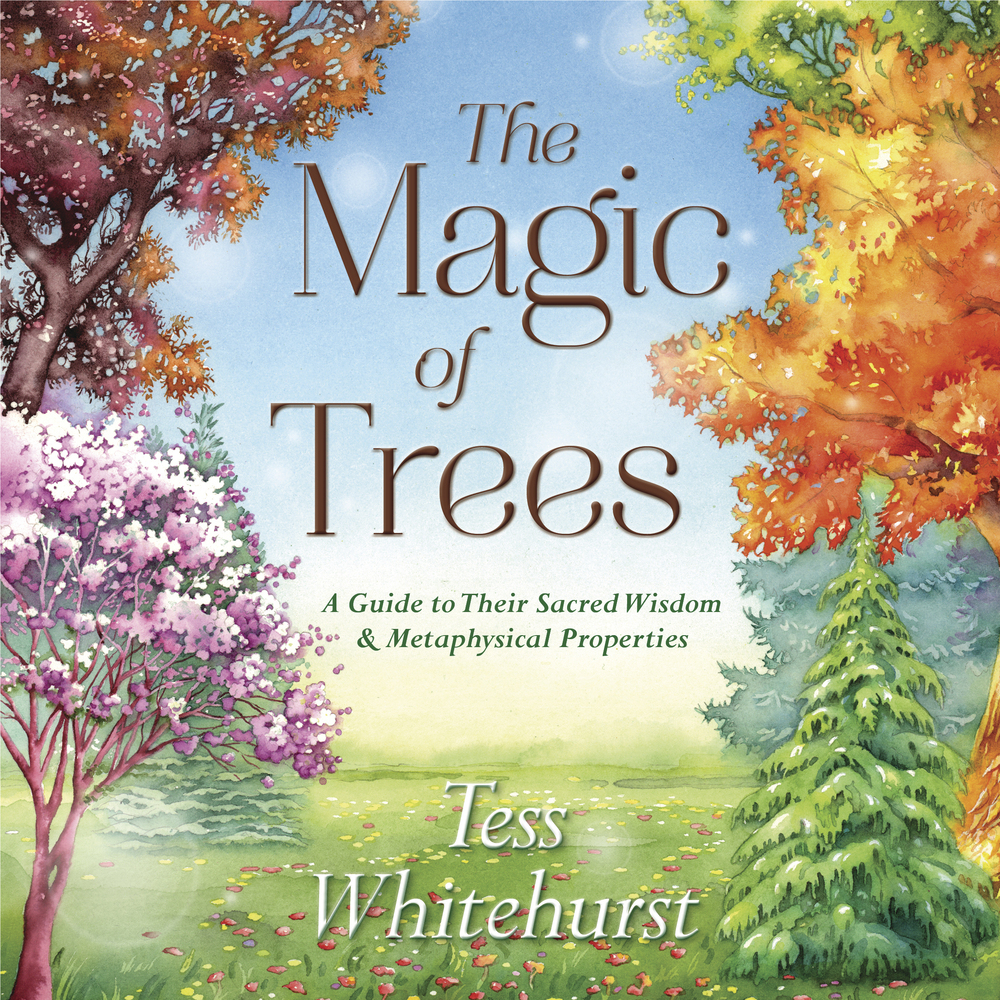 So as it happens the amazing Michael Neale , co-founder of Cloudbees and legend, lives in the Blue Mountains, near Sydney, and he was in town. We've interacted with each other for years on Twitter but I've never had the privilege of meeting, but this time, finally, we did! Cloudbees used to run an amazing platform, itself called Cloudbees , which competed, for a time, with Cloud Foundry and Heroku. It was an interesting technology with a devoted userbase that was ahead of its time. They retired the platform, itself, a few years ago and have since re-oriented on lifecycle management and deployment continuous delivery, I suppose, would be the broader word to describe their focus and tools like Jenkins, the majority of whose development Cloudbees sponsors.
We hung out and talked software, cloud platforms, continuous delivery and more, all of which was fun. At some point, though, a few snacks into our discussion one of Michael's friends, James Dumay, strolled by and motioned for us to join him. James Dumay , shown below, is an interesting character, so I followed, intrigued. I didn't quite know where, or why, but darnit, we were off!
We walked a few blocks and and I found myself in James' house greeted by this friendliest of critters, Oddy. We proceeded to the back and Oddy entertained all the partyers. I met a whole bunch of people and got to talk to some of the amazing engineers in the local scene, including James. There's a long and interesting Australian technology scene. Google have an office there. The majority of the amazing-for-its-time, but unfortunately now dead Google Wave project was developed there. There are a number of Red Hatters from there. And, of course, there's Atlassian.
Everybody in the Australian technology scene, it seems, has at one point or another worked at Atlassian. Atlassian, of coourse, is one of the most successful Australian software companies. Their co-founders have variously been among the richest people on the planet. It was an amazing party, surrounded by amazing technologists and community members. Thanks Michael. The next day I got to connect with the legendary Dez Blanchfield. Dez is a friend of the community, an interesting center of gravity in Sydney, and yet another person with whom I've interacted for years on Twitter but was delighted to finally get the chance to meet.
Dez came baring sweet and savory Australian gifts. Dez is a force of nature. The man has a company that itself serves all sorts of verticals worldwide. I learned a crapton talking to Dez, and look forward to working with him in the future. I appreciate all that we talked about, but I especially appreciate the very quick but amazing visit to the Sydney Harbour bridge. We jumped in his Audi and dashed across the bridge and took a few photos.
He was one of our legendary Pivots and he's been there, rising through the ranks, for years. He's been a local advocate for Spring and for Kotlin. He's been a reliable friend, and every time I'm in town we get dinner. I am a big David Julia fan. So, it was disappointing, but completely understandable, when I learned he had accepted a position as office director for the Pivotal Sydney office.
Needless to say, I was elated to have the opportunity to catch up with an old friend. We have a Pivotal office in Sydney and we work with the largest local companines helping them transform. For this trip I spoke to several different groups in the same, very large customer. It was an exhausting day but I spent an extra two hours talking to them on a number of different topics. We started early in the morning and ended up leaving after most of the office was dark and shutdown.
What an amazing group.
Category: Spring Magick
It was a very productive 50 hours in Sydney and I look forward to returning to Australia in May, but, at this point, I had to get to Dubai The idea is simple: contribute a predicate that matches incoming requests and provide a callback or handler that produces the response when the predicate matches an incoming request.
This is a particularly compelling approach in the world of lambdas, in Java 8 or later, or in more sophisticated languages like Groovy, Kotlin, or Scala. Go to the Spring Initializr , choose the latest version of Spring Boot version 2. RC1, as of this writing in the dropdown menu on the top right, and then type 'Reactive Web' in the 'Search for Dependencies' text input field. You'll be given a default Maven project though you could have selected Gradle.
Open the Maven project in your iDE. You'll be given a single class with a public static void main method in it and the SpringBootApplication annotation on the Java class. Edit it, adding a single method, to make it look like this:. Congratulations on building your first functional reactive endpoint with Spring Framework 5 and Spring Boot 2. Next week I'll be speaking at the new Index conference talking about building reactive microservices with Spring Boot and Spring Cloud.
I've never been to this conference but I have high hopes. It looks to be fun and I hope you'll join me there! Next week I'll also be speaking at the edition of the epic Devnexus show in Atlanta, GA talking about testing applications starting at individual beans in a Spring application and working [our way towards integration testing with microservices and consumer driven contract testing with Spring Cloud Contract and then we'll look at building Kotlin-based applications in Bootiful Kotlin.
Join me! My friends! I just had the privilege of visiting some customers in Minneapolis, Minnesota and while I was there I took some time to visit the compound that housed the late musician Prince 's production facilities studios, offices, and more and personal residence, Prince was a musical legend and a personal hero, so it was an amazing experience to visit that place. Sadly, photos are prohibited within the compount itself, so I don't have much to share here except that you should visit the place if you have the opportunity.
It's humbling. Think about it - Prince built it in the mid '80s for TEN million dollars, out in the middle of nowhere! The place is massive! The conference is an amazing show because the community there tends to be enthusiastic and reflects a very diverse set of interests. At the conference I had a reactive microservices workshop and a one-hour presentation. The conference itself was rather uneventful, however, leaving Stockholm proved to be more of a challenge! My flight to Munich, where I was going to do a book signing Cloud Native Java and meet some amazing Pivotal customers, was cancelled because Munich itself was uncharacteristically deluged with snow.
It took some doing but I took a 7am flight out the next morning and made it to the OOP conference in Munich for a book signing, barely! That same night, exhausted, I took a train to Frankfurt and arrived in time to present to a few large customers there. What a journey! I had the privilege of meeting with the master of messages, Confluent CEO and Kafka-creator Jay Kreps to talk to him about the Spring ecosystem and its support for Kafka and to talk to him about what I think of as one of the most exciting things to happen to the cloud, Confluent's hosted, managed, and ready-to-scale Kafka service.
There's a lot of great opportunities for Spring developers working with Apache Kafka. Spring for Apache Kafka provides the base integration for Spring developers wanting to work with Apache Kafka, Spring Integration supports for Apache Kafka provides inbound and outbound adapters and messaging gateways for the Spring Integration EAI framework. Spring Cloud Stream provides binders for Apache Kafka that make a matter of configuration and convention the connection between one microservice and another as connected through a messaging technology like Apache Kafka.
Spring Cloud Data Flow supports easy coordination and orchestration of messaging pipelines using Apache Kafka. There's a lot there! If you don't know where to start, it's my humble opinion that you should choose Spring Cloud Stream. Indeed, you can go the Spring Initializr and generate a new project that's ready to go! I had a lot of fun talking to Pivotal storytellers and community marketing maestros Dormain Drewitz and Jeff Kelly on the Pivotal Insights podcast talking about all things cloud native, Spring and Cloud Foundry in the developer catnip episode.
Subscribe, Listen , and enjoy! I finished my visit to Germany and jumped on plane to Oahu, Hawaii, connecting through San Francisco. LavaOne was the first and hopefully not the last! It was stunning! I admire anybody who's willing to listen to me and any of the infinitely better other speakers yammer on inside a conference hall when paradise lay just beyond the sliding glass door.
These are some dedicated technologists! My friends, trust me, you need to add LavaOne to your conference calendar! Luckily for the attendees and for us! On the 10th of this month I visited the Java User Group in Munster, Germany , and had the privilege of presenting for three hours in a cold winter January evening to a full room full of passionate Java developers. It was the first time I got to show a lot of new, reactive features in Spring Boot 2.
I'm a big fan of anybodydy who chooses to stay late on a weekday and learn about the things I love to learn about, so thank you , Munster, for an amazing experience! Then, it was off to Solingen, Germany, for a visit to the Codecentric world headquarters where they hosted a Cloud Native Java day with yours truly, as the featured guest speaker.
I loved the event, and the audience was amazing! I spoke to the group about tons of different things, for around six hours, well into the evening, past ! This was the first time in that I got to talk to developers about a number of things, including reactive microservices with Spring Boot and Spring Cloud, Spring Cloud Function our abstraction for working with function-as-a-service offerings like AWS Lambda, Openwhisk, or of course Pivotal's white-hot new function-as-a-service platform Project Riff.
The code for the event is here, if you're interested. Codecentric are a consulting business that specializes in next-level software and they truly live and breath it. When you walk into their new and massive building, you're greeted with a friendly reception where you'll find a magazine that is, of course , all about code! The billboard in front of the building features their logo against code on a backlight screen. It was also a pleasure to see a demo of Codecentric's spinoff business, Instana , which is developing a post-cloud monitoring technology that just knows what to do in a containerized, microservices-aware world.
I really like this technology and hope that more people will give it a go. I was discharged yesterday, September 9th, , from the United Christian Hospital a public hospital in Hong Kong after an overnight stay there. It started at a YOW! Hong Kong speaker dinner on Friday the 8th. The show was amazing, as you'd expect from any YOW!
We arrived and slowly the food started appearing and I attacked it with my usual glee. First, the appetizers arrived. Lots of good choices and I tried them all. I particularly enjoyed the mushrooms and scallops. I ate a plate, and another besides. Dinner table conversation was, as you can imagine, world-class. I was sat next to Dr. Sengupta a PhD, a hero and a genius, but not a medical doctor and Joe Albahari.
I turned to Joe and shared that my hands and feet were starting to itch. I'd felt such an itch on my hands before and didn't think much of it. Maybe I'd used an overly abrasive soap? Here, both my feet and my hands were suddenly burning! I even took my shoes off to rub my feet in the socks i was wearing on the carpet.
I told Dr. We had a moments back and forth talking about how sometimes foods can cause mild reactions. I was Googling furiously, at this point. I was OK for ten to fifteen minutes. I started feeling short of breath. But I'm used to feeling short of breath - I'm asthmatic! I don't leap to conclusions. If I have gas, I might be short of breath. I might pant from physical exertion.
I might be short of breath. And besides, I always keep an emergency Albuterol rescue inhaler in my pockets. I never use it, though. My asthma is well managed thanks to daily intake of Dulera, a preventative medicine. The emergency inhaler was just that: for emergencies. So I took a few puffs. The shortness of breath was getting worse. We walked to the front of the restaurant. The ambulance was on its way. By this point I was super short of breath and my heart was pounding. I was struggling to take in oxygen so my heart was pumping harder. My extremities were tingling. I was dizzy.
I was sitting there gasping for air, trying to answer whatever questions I could to make sure Marlous had enough context to talk to the medics when they arrived. Even if they spoke English, who's to say I would still be conscious? I was terrified. I hadn't faced such an uphill asthma attack since I was a little boy. No matter what I did the airways closed. Apparently an antihistamine like Benadryl and an epinephrin pen would've been really handy then and there but I had left them in my backpack in the hotel.
I can't tell you how scared I was in this moment. Oxygen was thinning and there was no help in sight. There's a terror knowing that if I blacked out I might not wake up. What if the ambulance crashed just meters from the entryway and they all died? What if they were dispatched accidentally to the wrong mall? What if they arrived five minutes too late and I was too far oxygen starved, suffered severe brain damage after blacking out, and would never recover?
What if? The adrenaline was definitely in play, too. I feared my heart might give. It was pounding. The medics arrived. They asked me if I had any allergies. I said that my mother had always told me that I had an allergy to Erythromycin, though I don't remember experiencing its effects. They said they were going to give me an epinephrine jab and I urged them to hurry. I asked again if they'd done it already. I didn't feel anything in my arm. It was numb. No relief.
Welcome to the Jungle!
I took puffs of whatever inhalers they gave me. They put me on a stretcher and rushed me to the hospital. I don't know how long I was in the ambulance but I was still, surprisingly, conscious. So while I was still struggling to breathe, it didn't seem to be getting worse. I was having a really hard time sustaining the deep breathing required to maintain, though. Anyway, time for a selfie! We arrived at the hospital.
I was swarmed by five or six doctors.
They were triaging me. Oxygen masks and inhalers and injections. A flurry of questions. Lots of questions! Medical history? Do I drink? It was the only time I laughed all night. In the United States, the ride in the ambulance can cost thousands all by itself! Anyway, about 45 minutes later I had the most incredible headache but I was breathing. They were shallow breaths, but they were consistent and markedly better than whatever passed for breathing an hour earlier. The doctors said my oxygen saturation was rising, and that I could be moved to the ICU. They put me on a stretcher and moved me to the ICU.
They'd wired my poor different veins and arteries three different ways to various drips, had me breathing from an oxygen mask and rigged to a few different monitors. At this point I was alive. Shallow breaths. But I was alive! Marlous was still waiting for me. The staff had given her my glasses and inhaler which I had in my hands when the medics returned.
I'd given her my phone while I was being triaged. She was talking to my girlfriend, making sure she knew what was happening to me. My phone was loosing power precipitously and I wanted to make sure my girlfriend had someone to talk to for status updates or, gulp , whatever. It's at this point that I want to take a moment - an hour even!
She was, and I'm not using this term figuratively, a life-saver. She called the ambulance, consoled me as I was suffocating in wait, waited with me in the ambulance to the hospital and helped translate back and forth between Cantonese and English and whatever it is I understood. She waited hours in the hospital. Liaised with my girlfriend. She was back the next morning, once I was moved to the general ward, with a power bank and an iPhone cable.
I'll never, ever forget your composure and grace as you saved my life. That morning, the speakers were supposed to board a flight to Singapore but I was still in Hospital. They extended my hotel stay in the eventuality I'd need to stay an extra night. They changed my flight accommodations. They came to visit, too, and to escort me to the hotel after I was finally discharged. Dave runs an amazing show. I've had the privilege of participating in five YOW! He brings amazing, legendary speakers well, except for me, of course!
He's a great technologist, show runner and businessman. He's also an insanely kind human being. This week he's been anxiously worrying about friends and family afflicted by hurricane Irma while running an amazing show in two countries and - because that's not enough - he spared no expense or time in making sure I was OK. Thank you, Dave. I wasn't too worried about the expense of saving my own life, either. I am not rich but I am very fortunate and I had at least enough to pay that socked away if it came to that.
But I knew it wouldn't come to that. You see, my Pivotal has graciously provided me with traveler's insurance. So I reached out to HR. I asked HR who to contact for the traveler's insurance. I called them, and they called their local Hong Kong partner who, when I last checked, were going to reach out to the hospital's billing department to provide a guarantee of payment. Lesson: make sure you've got traveler's insurance. Where does this leave me now? I'm in Singapore, ready for the next event. I almost died and, if I'm honest, that still hangs over me.
If you read this blog from the last week you'll see death and disease have hung over me a lot this last week. This close call didn't help. I find myself re-dedicated to the things I already loved. I want to make more friends. I want to learn more things. I want to share and grow in the communities that I love like the Spring community. I also want to secure an epinephrine pen and take a food allergy test as soon as I get back to the states! Relative to most other days in recent memory, this trip to the hospital wasn't my favorite. But it only serves to remind me how fortunate I am.
The doctors said I suffered anaphylaxis - a severe, life-imperiling allergic reaction. But I was not alone. Good people and friends saw me through it. I have insurance and - failing that - the means to pay my meager medical fees. How lucky is that? She was afflicted with Alzheimer's disease. She's always been a part of my family. She cradled me in the premie-ward when I was born two months early when she'd come and sit with my mom after work.
She worked on computers as a technician and documentation writer in the s and s! She always had a computer around. She lived with us for a few wonderful years after she and her ex-husband Bill separated. During that time, she served as the family technician, helping us lurch slowly into the silicon age. She lent me her computer for a few months. Inarguably, I owe my career and good fortune to her as much as my parents and, of course, random good luck. She was always surrounded by Disney figurines. She owned every Disney animated movie. She was such a childlike soul.
She'd routinely whoop everyone at a game of Trivial Pursuit. She was lifetime master bridge player. She drove a fast car and loved an annual or bi-annual escape with my mother for a weekend in Las Vegas where they'd play the slots all night, sleep and then repeat.
She raised two amazing girls. They'd even babysit my sister and me at times! Those two girls are now very successful women with families and children of their own. I am so pleased Bob was able to see that before her situation deteriorated. At some point in the last decade, poor Bob was moved to a home in Los Angeles. Both my parents went and visited separately. It'd been years since she was able to hold a conversation or recognize friends or family.
Bob was one of the many strong women who mentored me and shaped my future and I'll never, ever forget her. RIP Bob. I'll miss you. I got a phone call Monday evening that would change everything: the devastating news that my father had been diagnosed with dementia. I spent the entire night before a long day before two large customers, no less! I felt - I still feel - lost. I don't know much about dementia so I asked on Twitter for any insight people could share on the matter. What I got was a deluge of people responding with kindness, compassion and wisdom in both private and public channels.
My tweets are synchronized with Facebook and so there, again, I was overwhelmed with oceans of kindness. Thank you, very much, everyone. I got lots of great tips from folks and from soaking up a book recommendation called the 36 Hour Day :. Figure out designated power of attorney DPOA as soon as possible. A person will soon lose the ability to be trusted with their own destiny, legally. It's important that when there's a crisis, somebody entrusted is able to act.
Take time to be with that person. Take in their stories. Use the time to absorb their histories. Remember that a patient with dementia, which describes a category of diseases that impair the function of the brain, are not in control of themselves. They may say things or do things that hurt you. They may present a danger to themselves. They may react with fear to mundane things. It's important to keep their environments distraction- and surprise-free and their routines predictable.
Don't contribute to their confusion. Symptoms reveal neuro-cognitive impairment. It's impossible to perfectly diagnose dementia without a post-mortem so - if in doubt - treat it. Catastrophic reactions to mundane circumstances are common. A patient might become irate when asked to finish dinner. They might become difficult if they feel that they're not in control, or if they are scared.
Communication can be hard. Speech and comprehension are functions of the brain often impaired by dementia. Music can help animate otherwise idle minds. Communication is an essential part of ones sense of personal self. Aphasia means that people can't use words, or that they can't communicate. It's important to stay ever vigilant for other conditions that may complicate dementia. Treat them quickly.
You should simplify a patient's daily routine and environment. They have a harder time processing stimuli. Remove household clutter. Don't leave surprises. Remove physical obstacles like throwaway rugs on which a patient might trip. Remove expired foods from the refrigerator. A dementia patient loses their short term memory. It can be frustrating to answer the same question multiple times. Focus on, and savor, the moment. Accept who the patient is in the present moment. Also, use the older, long-term memories as a resource that you can dip into to inspire joy and happiness for both caretaker and patient.
Find enjoyable activity for a patient. Such activity can slow the onset of dementia. Even mundane things like folding laundry can be enjoyable. Folding laundry can be enjoyable. A study in the "Inter Generational Psychiatric Journal" found that continued 4exposure to pets, like a dog, can mitigate depression and increase alertness. Figure out the patient's schedule. Many feel depressed and erratic as sunlight disappears.
Many people feel depressed as the day progresses and sunlight disappears. This is called sundowning. Take advantage of this fact - help the patient sleep earlier in the day. Perhaps the medicine they take once daily makes them drowsy. Have them take this in the early evenings, instead of - for example - the mornings. Light therapy is known to help here, as well. Tart cherry juice contains sleep-inducing melatonin that helps a patient to get more sleep. Patients are people.
Non-verbal communication is critical. Caregivers should assure patients that they're still people, and are cared for. Touch is valuable here. It fosters sympathy and gratitude. They lose capacity for recognition of a giving touch. Caregivers must have a solid strategy for self-care. It's hard to have to constantly look after someone else, in addition to whatever other duties life throws at you. It's an unforgiving chore and you must be prepared for it. If you risk burning out you jeopardize your own health as well as that of the patient.
It's important to know that you can lean on family and friends to help ease y our burden and perhaps even shoulder some of the burden here. Plant an herb garden to better communicate with nature spirits. From the beginning of the season until the end of April, you can still store energy, but this time by means of knots in a blue cord.
This time period is for harvest of any completed seasonal spells. For spells that will need more months, perhaps another year, to ripen, you need to do extra visualization and meditation, as their growth period will be slower at this time. This is a good time for practicing divination, physically and spiritually cleaning your sacred space, doing an inventory on your magickal and spiritual progress, and setting goals for the next year.
Do short-term spells that will be ready to manifest close to the next Spring Equinox. Work on your long-term spells to keep them strong and also to see if they show signs of manifesting early. Subspecies are of wind, storm, and weather.
Magic about to Spring | The Blog of Baphomet
Sometimes they will join with dragons of fire and volcanoes, seas and other waters, mountains and forests, even chaos. They are related to the subspecies of desert and arid regions, sometimes with those of chaos and destruction. They are connected with all kinds of fire, including sunbeams, volcanoes, and lightning.
His duty is to oversee dragons of the seas, springs, lakes, ponds, and rivers. They help balance emotions, compassion, peace, and intuition. In their negative traits, they work in floods, rainstorms, whirlpools, lack of emotional control, and any kind of harmful water. Water dragons frequently work with those of wind, storm, weather, mountains, forests, and destruction. Their duty is to oversee the mountains, land, minerals, gems, caves, the Moon and moonbeams.
They can cause earthquakes. They often work along with those of Fire, volcanoes, destruction and chaos.